06 January 2008
Article Attribution
The OCRed classic magazine articles were made from scans that I had made from The Audio Anthology Number 4, the original Radio Magazine publication, not the original Audio magazine (or the Audio Amateur Press reissue). The article on resistor distortion was written in June of 1955; the article on effects of the cathode capacitor on push-pull output stages, December 1957. I have reposted the PDFs with the missing attribution information. (It's ironic that I stressed the visual authenticity of the OCRed PDFs, when the article recreations were true only to the original 1958 anthology.)

More Classic Articles?
I plan on offering more OCRed articles in the future. The only stipulations are that the article be well-written (almost all of the articles before 1965 are), that the article deal with tube electronics and be interesting, and that the article be out of copyright. I happen to own all the original audiocraft magazine issues, except for the last issue. This was a grand magazine that ran from November 1955 to June 1958. In its pages, you will find great articles on horn loudspeakers and tube power amplifiers. I am tempted to perform an OCR recreation of these magazines, but I am worried. First of all, it takes a lot more time and skill to recreate a magazine than to just scan it. Second, my issues are in fantastic condition; they may not be after being pressed in a scanner bed. Strictly speaking, the best scans require some damaging the source. For example, the binding should be cut off, so that single pages can be pressed firmly and flatly against the scanner's bed, with a black sheet behind the scanned sheet to mask bleed-throughs from the other side of the scanned page. I like my audiocraft issues too much, however, to sacrifice them, even to a good cause.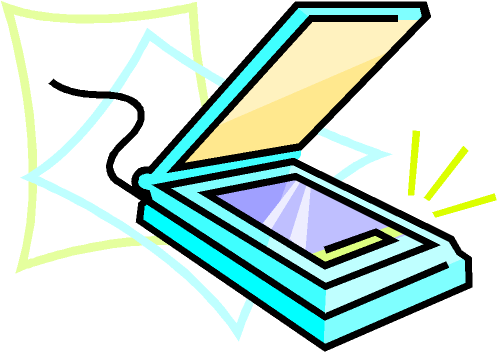 This leads to my making the following suggestions to the ten makers of scanners. Nowadays, scanners, like hard-drives, memory chips, and LCD monitors are just computer commodities. They are excellent and cheap. If one breaks, the owner is not likely to bother sending it in for repairs. And the only obvious improvements left are smaller size and greater speed—if they became any cheaper, they would be free. All the scanner makers know this, so the next innovation will be coming out with designer colors, say hot pink for little girls...
Or could something new and useful be created with flatbed scanners for home use? I believe so.
For example, a wonderful addition would a small video camera inside the scanner that would allow real-time viewing of the position of document to be scanned against a computer-generated crosshair. What a godsend this would be for me, as I hate having to scan, review, then make small rotations as needed to get good alignment between scanner and scanned object. A cheap black and white video camera chip with a fisheye lens costs about $2 wholesale.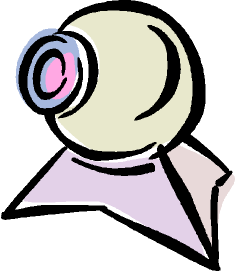 Second, I (and no doubt thousands of other record collectors) would like to be able to scan an LP's cover in one pass. But I cannot, as scanners with a scanning bed big enough to accept 12.25 by 12.25 inch covers cost a fortune. Why? Big scanners are only used by professionals and those big scanners, like most professional gear, carry a big price tag. But stop and remember that just 15 years ago, all scanners were just for professionals and all scanners carried big price tags. Making a wider scanner is no big deal, but having an extra-wide scanning bed would be a huge selling advantage, as not just record collectors need a bigger scanning bed; for example, old magazine and newspaper collectors, genealogists, artists, memorabilia collectors—all could use a wider scanner.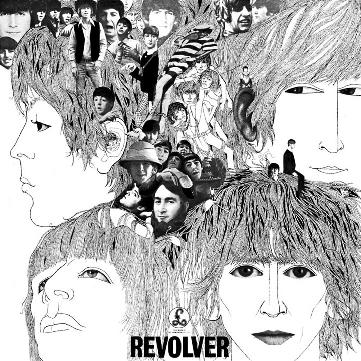 Third, I just mentioned my unease at the thought of damaging my fragile audiocraft magazines and I am not alone. Magazines and books were not designed to be pressed flat, but to be opened at an angle much less than 180 degrees. A dilemma, but only a dilemma if the scanner bed is flat. Why not create a scanner designed for books, one that held two scanner beds that folded and joined at the center. Thus, a book could be placed in its natural opening position over a 90-degree scanner bed and both facing pages could be scanned at once. When not in use, the scanner would fold upon itself for easy storing.
Now, if anyone has a big wad of venture capital cash burning holes in his pants, take these ideas and run with them. I need a new easy-to-position, folding, wide-bed scanner.

Next Time
Do not worry; I will have more new circuits in the next installment, but I have to rush off right now.
//JRB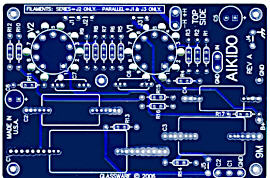 9-Pin & Octal
PCBs & Kits
High-quality, double-sided, extra thick, 2-oz traces, plated-through holes, dual sets of resistor pads and pads for two coupling capacitors. Stereo and mono, octal and 9-pin printed circuit boards available.

Designed by John Broskie & Made in USA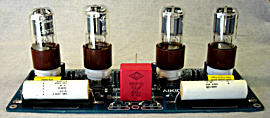 Aikido PCBs for as little as $20.40
http://glass-ware.stores.yahoo.net/
---
Only $19.95 $16.95
to keep track of your
tube and part collection
TCJ My-Stock DB helps you know just what you have, what it looks like, where it is, what it will be used for, and what it's worth. TCJ My-Stock DB helps you to keep track of your heap of electronic parts. More details.
Version 2 Improvements
List all of your parts in one DB.
Add part Images.
One-click web searches for part information.
Vertical and horizontal grids.*
Create reports as PDFs.*
Graphs added 2D/3D: pie & bar.*
More powerful DB search.
Help system added.
Editable drop-down lists for location, projects, brands, styles, vendors and more.
For more information, please visit: